What's A Good Restaurant You Can Recommend?
Not a week goes by that we wouldn't get 100s of emails asking, "What's a good restaurant that you would recommend for an occasion we have in mind?" So, we started putting together the "12 Essentials: Restaurants in Seattle or Eastside" series newsletters, addressing different occasions, going to our 110,000+ members and new members who join our community.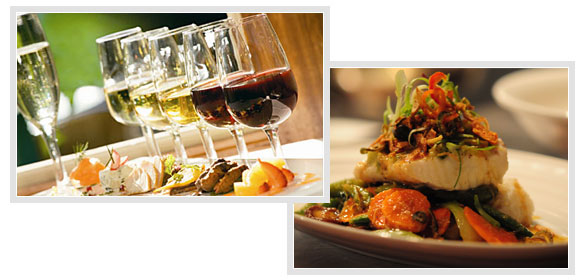 We also update this newsletter, based on our member comments and reviews, on a bi-monthly basis. Additionally, we have Holiday Specials, "12 Essentials" series focusing on people's choices and preferences.
Our goal is to offer our members and Website visitors, the best restaurants of Seattle and Eastside for the cuisine of their choice, whether for general dining, or date night, or a special occasion or a company event.
Our "12 Essential" newsletter series is our gift to the people of Seattle and our members - so enjoy, and we wish you a wonderful and joyful time.
To get the series emailed to you, join our community and become a member (specially since its FREE), and get the latest on some of the best restaurants in Seattle and Eastside and start planning your special night or event.
Today's Feature:
Best Juice Bar in Kirkland

"A smoothie for a natural and healthy lifestyle that will alleviate all sorts of physical ills."
The natural and healthy lifestyle is what owners Kuang and his wife promote at Greenline Organic Health with juices that contain lots of kale, apples, parsley, carrots and other vegetables all for a great price that keep you healthy and smiling. Fresh produce is delivered directly to their juice bar form local farms.
Read more »
Best Group Dining

"The lovely outdoor area is perfect for brunches"
Bastille is one of the more popular late night restaurants in Seattle. Located in Ballard, it offers delicious French cuisine and house cocktails. Great for groups who want variety to please everyone from delicious steak frites, moules frites, local oysters, daily fish specials, including Washington-caught salmon.
Read more »
Best Late Night Dining
"Great late night atmospher and great tasting food"
13 Coins offers not just great food for late night dining/entertainment with live music or comedy show, but also amazing pesto clams, chicken patties with hash browns, chicken parm, T- bone steak, delicious seafood pasta with French bread, crispy calamari, veal parmigiana, and yummy appetizers that melt in your mouth!
Read more »