PROBIOTIC NEWS
by Herbalist Wendy Wilson
PROBIOTIC NEWS
Consumers are jumping on the probiotic bandwagon to help them with all kinds of health issues such as; diarrhea, yeast overgrowth, constipation, skin problems and colds. What are probiotics? The name comes from the Greek word pro, which means "promoting" and biotic means "life." On the flip side, antibiotic means "against life." Probiotic has become an advertising catch phrase and manufacturers are adding probiotics to their products to cash-in on the trend. You can find probiotics in beverages, foods and of course supplements. So how do these products help us, how do they work and are they safe?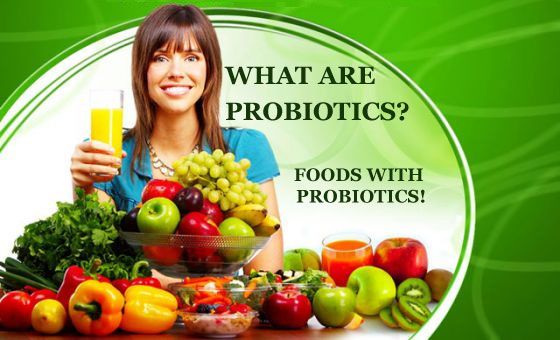 SAFE BACTERIA
The word bacteria has a negative connotation to it. There seems to be some debate over probiotics and what constitutes a "true probiotic." The Food and Agriculture Organization of the United Nations defines a probiotic as having "live microorganisms." If using live probiotics you have to administer the bacteria in the right amounts to avoid destroying good healthy flora (bacteria). Therefore, it is best to be under the direction of a naturopath or medical physician when using these supplements. 
GUT FEELING
We have over 400 good healthy bacteria in our digestive system. Our digestive tract also is lined with a network of neurons and science calls this our "second brain." Your digestive tract communicates with the brain with this neuron network known as the enteric nervous system. Therefore, your digestive system from the mouth to the colon uses over 1 million neurons (with neurotransmitters and neuropeptides) plus 400 floras to do its job.  The digestive ecosystem works to synthesize and metabolize vitamins and other nutrients to support the human system, including the immune system.
BACTERIA BANDITS
Why would we need to add healthy bacteria? As we go through life we can encounter what I call bacteria bandits. We can get our delicate ecosystem of bacteria off kilter with diet, disease, stress, medications, lack of sleep and our toxic environment. A healthy gut with healthy bacteria protects us from myotoxins, viruses, diseases, poisons etc. If the gut is not healthy the bacteria that kills off the threats is weak or not there. The balance can shift and you can wind up with more bad bacteria then good.
SYMPTONS
The symptoms that something is amiss with the gut ecosystem, is fatigue (chronic), urinary tract infections and muscle pain. You need good bacteria to convert protein into amino acids, which is energy food for all the cells. If the digestive system cannot accomplish this you will feel tired. With an imbalance the immune system is affected and is not as efficient fighting off bacterial infections and inflammation can become chronic causing pain. A domino effect can take place and if the bacteria is not rebalanced disease can result such as; fibromyalgia, Crohn's disease, ulcerative colitis and rheumatoid arthritis.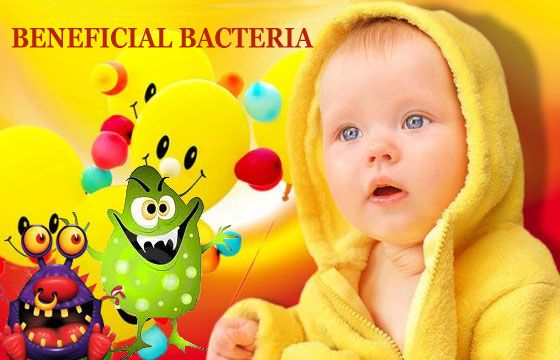 THE BENEFITS
Good healthy bacteria are necessary for a healthy immune system. Even newborn babies benefit from bacteria transferred from the mother in the birthing process. When the right balance of healthy bacteria is established, the body is able to convert protein, store vitamins and minerals for the body to use to regenerate, heal and protect itself from disease. The trick is the right balance. However, more research needs to be done on probiotics and natural bacteria. I encourage consumers to check probiotic products carefully and avoid any product that has genetically modified-types of bacteria.
CHOICES
There are numerous products in the probiotic marketplace. Most will contain different strains of bacteria and yeast. Science has discovered and identified more gut flora than they knew about in the 1960's. So, the probiotic you buy depending on the ingredients can offer different benefits from another brand. The bacteria are identified by species, genus and strain. Most consumers attempt to get probiotics from fermented dairy products such as yogurt. Because of the spotlight on probiotic health you now can obtain some probiotics in cereal, juice, granola and it is also advertised to be in candy and cookies. Are these products going to deliver you quality flora in the right amount? There is no guarantee.
WARNINGS
Only the manufacturer of the probiotic can tell you about the quality and if there is any evidence to support that their product is healthy for you. Since science is still studying the probiotic area, there are still the "unknown" to worry about. The consumer will have to do their homework on probiotic products before buying and using them. There are many products on the market, including FDA approved products, which are not healthy for us. Read your labels and usually the number of bacteria by dose will establish a potency level. Not all probiotic products are the same and can contain different strains offering different results.
FOODS WITH PROBIOTICS
Are there any natural foods containing probiotics? Aside from yogurt, what else could you eat if you do not want to take the chance on supplement probiotics? There are foods you can add to your lifestyle but I would steer clear of the soy foods as most soy now tends to be genetically modified. Here are a few: 
Dark chocolate – dairy contributing probiotic
Blue- Green Algae – spirulina, chlorella superfoods offering the most probiotics by the ounce
Miso soup – Japanese soup used as medicine made from fermented rye, beans, rice or barley. You can buy the fermented paste to make your own soup. Steer clear of the soy paste. Just a tablespoon of this soup will settle an upset stomach and offer a quick probiotic fix. Make sure the soup has not been pasteurized.
Pickles – especially the dill pickle (a fermented food)
Pickled beets- rich iron source and a fermented probiotic.
Kimchi– a fermented Asian cabbage and is rich in beta-carotene, calcium, iron and vitamins A, C, B1 & B2.
Sauerkraut – another great fermented food source for healthy flora.
Kombucha Tea – a fermented tea but do not use if you know you have an overgrowth of candida.
Sourdough Bread – this is recommended by probiotic.org but I would avoid adding cheese to the bread.
Apples – the pectin and fatty acids in apples promote the proper pH conditions for the growth of healthy bacteria. Eat apples on a regular basis and help balance your digestive microorganisms.
WHAT IF
What do you do if you don't want to take the chance of getting the wrong probiotic supplement and you are allergic to chocolate and dairy and you don't like the pungent, fermented-type foods? You can keep your immune system strong with immune boosting herbs and also cleanse your organs, especially the bowel a minimum of twice a year.  Call the folks at Apothecary Herbs and ask them about their Bowel Cleanse Kit (contains apple pectin), Immune Booster and Body Foundation Food mix (contains spirulina and chlorella). Call Apothecary Herbs toll free 866-229-3663, International 704-885-0277 online http://www.thepowerherbs.com, where your healthcare options just became endless. Sign up for FREE health newsletters at http://www.thepowerherbs.com for discount coupons towards the Apothecary Herbs products.
COMING UP ON HERB TALK LIVE
Herbalist Wendy Wilson on Herb Talk Live
Saturday morning show:
7 am EST on GCN
12/8/12 Dr.  Rebecca Carley is Wendy's guest
12/29/12 Dr. Rebecca Carley is guest-host for Wendy
Weekday show:
7 pm EST on AVR
12/18/12 Dr. Rebecca Carley is Wendy's guest
Shortwave show 8 pm EST WWCR 4840
Go to http://www.thepowerherbs.com Herb Talk Live & Radio Archive area for network link access and past shows to download and share. For Android users you can download a FREE app for Herb Talk Live on GCN. See the download link under radio archives at top of page at http://www.thepowerherbs.com.
PANDEMIC NEWS 
Do you have your Pandemic Kit yet? Here is what folks are saying about the 100% organic Pandemic Kit made by Apothecary Herbs. "I have this kit and recommend everyone have at least one on hand (or more depending on family size) for a pandemic." Rebecca Carley, MD, Hickory, NC and "I have one and glad I do; just in case. I like the long shelf life." Melody Cedarstrom, Port Matilda, PA (more customer freedback at http://www.thepowerherbs.com) or call 866-229-3663 to order your kit today.
PURE ENERGY
Pure energy is organic and instantly absorbed – transporting nutrition to every cell in your body. It is a super food for the body to repair, build and fortify itself. Where do you get it? It's called Body Foundation Food Mix and is at Apothecary Herbs 866-229-3663, International 704-885-0277 http://www.thepowerherbs.com. This pure energy food source is so efficient; you won't feel hungry between meals and can safely lose weight.
THE POWER HERBS e-BOOK
By popular demand The Power Herbs e-book is available with symptom/herb reference guide, information on organ cleansing and how to make your own herbal tinctures plus a whole lot more. Go to http://www.thepowerherbs.com and click on The Power Herb book cover on the right side of the home page to order. You must have email to order and receive the e-book download version of The Power Herb book for just $14.99. At this time, we do not offer this title in hard copy.
TWO NEW PRODUCTS
Apothecary Herbs has released a new product called Liver Detox Tea. You can layer this tea with Milk Thistle Tincture for a gentle yet effective liver cleanse. This is a nice option if you can't do the Liver/Gall Bladder Flush using olive oil. You will find this new product under Herbal Teas at http://www.thepowerherbs.com. Also New is the Liver & Gall Bladder Tincture with dandelion root for more anticancer protection. This formula is available in 1 oz, 2 oz and 4 oz sizes. You will find this item under Organ Body Cleanses at http://www.thepowerherbs.com. You can layer this tincture with the Liver Detox Tea and be well!
BE PREPARED
Being prepared is never a waste of time. Get your own organic garden growing and stock as much healthy foodstuffs as you can. You'll also need backup medicine but the over-the-counter and prescription medicines have a limited shelf life of two years or less. However, your organic medicines have a ten year shelf life without side effects. Call the folks at Apothecary Herbs for their Natural Medicine Starter Stock-up Package or make sure you get one of their many herb kits for boosting immune system and protecting you from viruses, bacteria and other pathogens. Call Apothecary Herbs 866-229-3663, International 704-885-0277 online http://www.thepowerherbs.com, where your healthcare options just became endless.
ALLERGY RELIEF
If you suffer from allergies (sneezing, itchy watery eyes, stuffy or runny nose, sinus pressure or sinus infections) try the Echinacea Deluxe formula and Herbal Eyewash both around $20.00 from Apothecary Herbs. Call now toll free 866-229-3663 http://www.thepowerherbs.com.
APOTHECARY HERBS VITAMIN VAULT – STOCK UP AND SAVE!
You already know that you can save on the half and full case discounts in the Vitamin Vault area at http://www.thepowerherbs.com. Apothecary Herbs has added a new item called the Natural Medicine Starter Stock-up Package. This package is designed for those preparing for their medical future and contains immune boosting, pain & inflammation, organ cleanses, vitamin, mineral, amino acid and protein products plus a Pandemic Kit and it comes with a savings of $150.00. Visit http://www.thepowerherbs.com or call toll free to order your Starter Stock-up Package 866-229-3663, International 704-885-0277. Mail in your check or money order for this package and save an additional 15% ($242.00) before shipping.
MALE & FEMALE ORGAN CLEANSES KITS – Don't give disease a foothold. You will have the power to cleanse the bowel, urinary, liver, gall bladder and blood system with this cleanse package. For added cleansing, ask about how you can upgrade your order to include the prostate cleanse for men or the Kidney/Bladder cleanse for females.  Go to http://www.thepowerherbs.com or call their 24-hour live customer service line 866-229-3663, International 704-885-0277.
MALE HORMONE FORMULA (use with the Prostate Kit)
Apothecary Herbs brand new formula to help balance male hormones – Male Hormone Formula. Call 866-229-3663, International 704-885-0277 http://www.thepowerherbs.com
MORE PROTECTION from EMF, RADIATION
The folks at admitters are correct that every modern house has EMF hotspots, which are sometimes caused by appliances, electronics, bad grounding just to name a few. You will want to make sure your bed or your children's beds are not in direct line of these hotspots. How do you find out? You purchase an affordable and accurate meter from Admitters.  Radmeters has a direct link http://www.radmeters.com/tph or you can click their link under "links" at http://www.thepowerherbs.com.  I wouldn't recommend them if I didn't have one of their meters myself – Herbalist Wendy Wilson.
PROSTATE KIT THAT WORKS! Go to Apothecary Herbs http://www.thepowerherbs.com and type in "Prostate" in the search box or for more information or call 866-229-3663, International 704-885-0277.  Layer this kit with their Male Hormone formula.
ONE-YEAR SUPPLY OF HERBAL MEDICNE (shelf life 10 to 15 years)
See Apothecary Herbs One Year Supply of Herbal Medicine at http://www.thepowerherbs.com or call 866-229-3663, 704-885-0277. Call for a customized year supply or to set up installment payment for this package.
National community initiative to create the first ever nutritional system to synergize with the practice and living of yoga.
Certified organic coconut water
. Collaborative platform for people inspired by yoga!
Did you know parasites out rank cancer as deadliest killer Worldwide? Autointoxication is potentially a deadly condition that occurs when colon health is ignored.
Learn More Organica Colon Cleansing and Anti-Parasite Digestive Support
People are now asking for Over-the-Counter Organic Medicine that is both USDA Certified Organic and an FDA Registered homeopathic drug.
Learn more about: the booming Organic Medicine market.
USDA-certified organic and raw hand-peeled cacao beans from Ecuadorian Arriba are great source of antioxidants, minerals, and fiber.
Learn more about Superfoods Raw Peeled Cacao Beans.
Raw Organic foods that include Live-enzyme Superfoods from the purest unprocessed foods that have all their precious nutrients intact.
More on raw foods.
Can managing Facebook get easiers? I guess it can.
Facebook Management Tools.
Everybody needs someone to help them with small odd jobs, from computer fixing to help with a wide range of things.
Hire someone to help you with small tasks on a easy-to-manage contract basis.
Lose weight, reduce stress and transform your life through plant-based nutrition... FREE!
Join Thrive!
Organic and fair clothing, sustainability, environmental and social responsibility.
Check out the latest fashion!
.
Eco-conscious furnishings and accessories.
What are sustainable flatware?
Organic premium and natural products for pets, manufactured in-house.
You never heard of holistic, natural dog and cat food! Now you have.
Herbs, Foods, Bath, & Complete Aromatherapy Oils.
Ahhhh, now that's relaaaaaxation.
House of Nutrition brings people a wide range of products and supplies for their nutritional well-being.
See products list.
Eco-friendly and bio-degradable Mattresses?
Here's what you could get!
Mighty Leaf crafts the most flavorful and delicious artisan blended teas.
award-winning tea pouches ... Tea Lovers, Savor
Touch of Europe brought to US and Canada!
Browsed and bewildered!
Herbal Teas, Herbal Tincutres, and Organic Wellness Oils.
Nature's Inventory
Organic Bouquet - Eco-Friendly Flowers & Gourmet Gifts!
See what's popular today!
Flower Delivery for someone special?
Send love of flowers!
Find your way through life with a little help.
Where is your life's compass?