pH Balance (Acid-Alkaline balance)
Acidity and alkalinity in the human body is proven to be a very important factor to health and vitality. Many studies suggest that this is even more important than just a health condition and claim that inbalance may be a cause or promoter of cancer cells.
Acidosis is a condition in which our body chemistry becomes overly acidic and alkalosis is a condition in which the body is the inverse of acidosis, i.e. the body is too alkaline.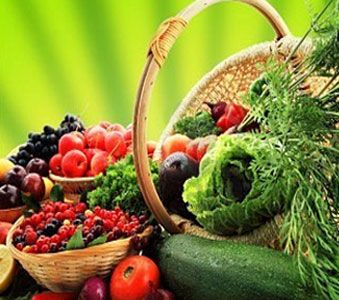 A balance of acidity and alkalinity is measure according to a pH Balance which pH stands for potential of hydrogen. Pure water has a neutral (neither acidic or alkaline) state of pH 7.0 and any substance below 7.0 is regarded as acidic and above is regarded as alkaline.
For the human body, some slight variations from pH 7.0 are normal and the according to publications dating back to 1950's the ideal pH range for the body is regarded as between 6.0 - 6.8 which is mildly acidic.
Many recent studies, however, suggest that optimum health for a human body is when the pH balance range between 7.0 – 7.5 and this keeps the body mildly alkaline instead of mildly acidic. There is also another factor to consider: what is the most adequate pH balance for our stomach, and one for the blood, and the intestine? The most critical pH balance to be concerned with is in the blood.
Normal blood pH has a very small window of acid/alkaline pH balance range between 7.35 and 7.45 to ensure that there is an adequate amount of oxygen in the blood. Any slight decrease in pH will result in lower oxygen levels in the blood and, therefore, in the cells.  All other organs and fluids will fluctuate in their range in order to keep the blood pH level around 7.5 or mildly alkaline. This process is called homeostasis. The body makes constant adjustments in tissue and fluid pH to maintain pH balance in the blood. A normal pH of all tissues and fluids of the body (except the stomach) is slightly alkaline. The stomach pH is much more acid than the intestinal pH because the stomach needs an acid environment (hydrochloric acid) to break down food for digestion. Whereas, the flora (good bacteria) of the intestine need a more alkaline environment to assimilate and process the nutrients from the foods digested by the stomach.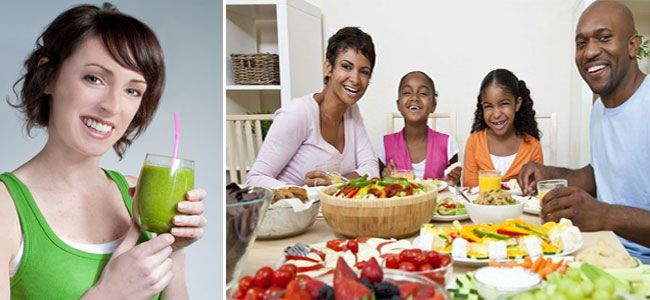 Increased acidity (acidosis) of the body leads to many uncomfortable conditions such as insomnia, arthritis, migraine headaches, abnormally low blood pressure, dry hard stool, alternating constipation and diarrhea, difficulty swallowing, halitosis (bad breath), burning sensation in the mouth or under the tongue, sensitivity of teeth to vinegar and acidic fruits, frequent sighing, water retention, bumps on the tongue or the roof of the mouth and other respiratory and metabolic conditions.
Excessive alkalinity in the body also creates some worrisome health conditions such as excessive excitability of the nervous system where the peripheral nerves are effected which can result in hyperventilation and even, in rare cases, seizures. Other symptoms can include protruding eyes, edema, drowsiness, sore muscles, creaking joints, asthma, night cramps, night coughs, allergies, hyperthermia, hard dry stools, prostatitis, thickening of the skin, and itching sensation specially on upper shoulders and lower back.
Alkalosis is often the result of taking excessive amounts of alkaline drugs (such as peptic acid), high cholesterol, poor diet, diarrhea, endocrine imbalance and osteoarthritis.
How do we keep a healthy pH Balance in our body?
Eat a diet of 50% raw foods. Raw foods help maintain a correct balance of acid/alkaline level in the body while providing a much higher level nutrients that are easily absorbed and assimilated by your body. Some great raw foods include: all vegetables, avocados, blackberries, apples, pears, strawberries, and blueberries.
Chew your food slowly to make sure your food is mixed with saliva and avoid drinking fluids during meals.
Avoid overeating. Stop eating before you feel totally full.
Avoid animal protein as much as possible.
Practice deep breathing.
National community initiative to create the first ever nutritional system to synergize with the practice and living of yoga.
Certified organic coconut water
. Collaborative platform for people inspired by yoga!
Did you know parasites out rank cancer as deadliest killer Worldwide? Autointoxication is potentially a deadly condition that occurs when colon health is ignored.
Learn More Organica Colon Cleansing and Anti-Parasite Digestive Support
People are now asking for Over-the-Counter Organic Medicine that is both USDA Certified Organic and an FDA Registered homeopathic drug.
Learn more about: the booming Organic Medicine market.
USDA-certified organic and raw hand-peeled cacao beans from Ecuadorian Arriba are great source of antioxidants, minerals, and fiber.
Learn more about Superfoods Raw Peeled Cacao Beans.
Raw Organic foods that include Live-enzyme Superfoods from the purest unprocessed foods that have all their precious nutrients intact.
More on raw foods.
Can managing Facebook get easiers? I guess it can.
Facebook Management Tools.
Everybody needs someone to help them with small odd jobs, from computer fixing to help with a wide range of things.
Hire someone to help you with small tasks on a easy-to-manage contract basis.
Lose weight, reduce stress and transform your life through plant-based nutrition... FREE!
Join Thrive!
Organic and fair clothing, sustainability, environmental and social responsibility.
Check out the latest fashion!
.
Eco-conscious furnishings and accessories.
What are sustainable flatware?
Organic premium and natural products for pets, manufactured in-house.
You never heard of holistic, natural dog and cat food! Now you have.
Herbs, Foods, Bath, & Complete Aromatherapy Oils.
Ahhhh, now that's relaaaaaxation.
House of Nutrition brings people a wide range of products and supplies for their nutritional well-being.
See products list.
Eco-friendly and bio-degradable Mattresses?
Here's what you could get!
Mighty Leaf crafts the most flavorful and delicious artisan blended teas.
award-winning tea pouches ... Tea Lovers, Savor
Touch of Europe brought to US and Canada!
Browsed and bewildered!
Herbal Teas, Herbal Tincutres, and Organic Wellness Oils.
Nature's Inventory
Organic Bouquet - Eco-Friendly Flowers & Gourmet Gifts!
See what's popular today!
Flower Delivery for someone special?
Send love of flowers!
Find your way through life with a little help.
Where is your life's compass?