What is Alkaline Water?
Water is essential for optimum health to keep us hydrated. Alkaline antioxidant water is ionized and has high alkaline pH and can negative OPR. Negative OPR is the gaining of electrons with negative charge which is good for health. 
Ideally, water pH balance between 6.5 and 7.5 and alkaline level of 7.3 is often recommended by doctors to keep the body more alkaline than acidic. That's why some doctors recommend alkaline antioxidant water to their patients for optimum health.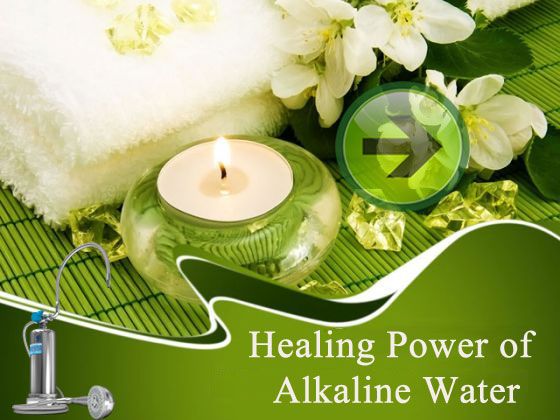 The small cluster and negative OPR in alkaline water helps to eliminate waste, heavy metals and toxic substances in the body.
The function of activated ionized calcium in alkaline water can cause various healing reactions in different individuals. Different healing can range from light to serious reactions.
Light reactions are sleepiness, dizziness, skin irritation and stomach pain. Serious reactions can be headache, fever, high blood pressure or loss of appetite. There also could be other reactions such as asthma, constipation, skin allergies, increase in appetite or weight gain and allergies.
It's important to start drinking from lower level of pH and once your body is used to it, drink higher pH in bigger volumes.  
It's important to know that high oxidant foods including sodas, meat (beef, chicken, pork and eel), rice, whisky, caviar and egg yolk can cause inflammation which is the root of many chronic diseases. If you want to live a life free of pain and diseases, you need to keep the pH of your body alkaline by consuming alkaline foods. Green leafy vegetables, herbs and fruits are high source of alkaline.
Here are the following benefits of drinking alkaline water: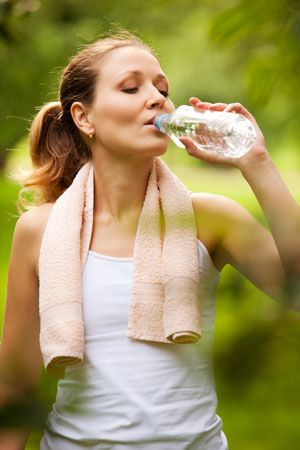 Stay hydrated: The size of water molecular cluster reduces by two-third when the water is ionized. Smaller water clusters have more mobility to penetrate the cellular membrane and remove wastes in the body.
Balanced pH in body: Ionization increases the level of pH in the body. Also the negative OPR in ionized water is antioxidant and helps to get rid of toxins, acids and free radicals.
Increase in energy: Alkaline antioxidant water improves the absorption of nutrients, cleanses body and prevents accumulation of heavy metals, toxins and free radicals. Alkaline water also helps you to sleep better at nights and rejuvenate in the mornings. After drinking alkaline water for few months you start to feel more energetic.
Increases blood oxygen: Drinking ionized water increases the amount of oxygen in blood. Antioxidant, ionized alkaline water has an abundance of hydroxyl ions (OH-) that can combine with the unstable oxygen in free radicals resulting in stable oxygen molecules.
Pain reduction: If you are suffering from chronic diseases including cancer, drinking alkaline water can help to reduce and relieve pain. Please consult your doctor on whether you should consume alkaline water for your specific condition or not.
Normalizing blood sugar: Alkaline water has been suggested to normalize blood sugar, insulin level and blood pressure. It also promotes healthy colon function and improves urinary tract infections. Alkaline water is great for people who are trying to overcome diabetes. In fact, many people have reversed their diabetes by eating 100% organic raw food (vegatables and raw nuts and no meat and no eggs) and drinking alkaline water for 60 days.  
Drinking ionized, antioxidant alkaline water relieves asthma, respiratory problems, and infections and can improve gastrointestinal problems. 
Alkaline water relieves crohn's disease and colitis and eliminates acid reflux in the body. It can also improve wound healing and reduce proliferation of fungus.
Drinking alkaline water in balance is important
Drinking water that is too acidic or too alkaline can harm the health and lead to nutritional deficiencies. With all the benefits of alkaline water, the human body isn't also designed to drink alkaline water all the time. Be aware that drinking too much alkaline water can reduce the stomach acid and can cause digestive problems. Low stomach acid can increase the parasites in your small intestine and overtime you get less essential nutrients. So drink alkaline water in balance and enjoy optimum health and stronger immune system.