Cleansing Diet and Herbs
It's very important to detox and cleanse your body on a regular basis since there are many environmental toxins, chemcials and toxic addtitives in our food and water supply. The accumulation of free radicals and toxins can increase the chances of many chronic diseases and health problems.
A proper cleansing diet can flush out most of these toxins and heavy metals and rejuvenate the organs in your body.
Click here to see the top 10 Herbals for Cleansing Liver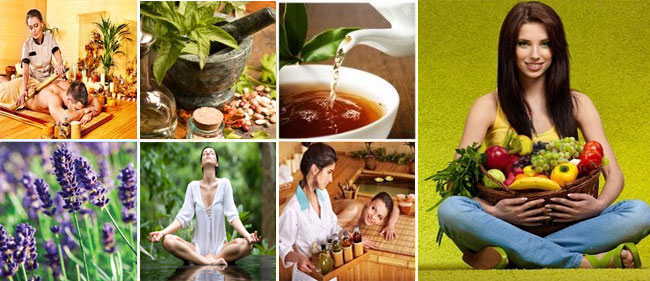 Change your diet: Eat lots of fiber rish foods including raw fresh fruits and green leafy vegetables like kale, radishes, artichokes, cabbage, broccoli and chard. Chlorella, spirulina and seaweed are also excellent foods for detox.
- Drink at least two quarts of spring water every day and take vitamin C supplements that can help liver to remove toxins by producing glutathione. Drinking green tea high in antioxidants can help to get rid of free radicals and toxins in the body.
- Meditate 15 minutes a day and start your meditation with deep breathing. Shallow breathing reduces immune system by slowing down immune cells and blood circulation. Click here for more info.
Exercising: Perspiration can effectively get rid of heavy metals like lead and mercury. Hot yoga and sauna are other effective ways to remove toxins and heavy metals from the body.
Cleansing Herbs: Cleanse and support your liver by taking herbs like milk thistle, dandelion root, burdock and organic green tea.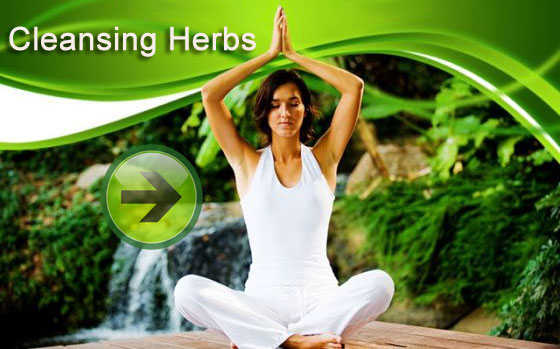 Cleansing kits and herbals for removing toxins and parasite from body:
Clark Cleanse Package: The two month whole body and colon cleanse package helps to eliminate and get rid of free radicals and toxins. The package includes some of the most effective herbals including barberry Bark, peppermint Leaf, Irish moss, licorice Root, milk thistle fruit, yellow dock root, safflower Herb, golden Seal Herb, sarsaparilla Root, chickweek Herb, yarrow Flower, dandelion Root, ginger Root, slippery Elm Bark and prickly Ash Bark Extract.
ClarkFx: ClarkFx includes some of the greatest herbals such as green black walnut hulls, warmwood and common cloves and is very effective for removing toxins and parasite from your body.
Complete Body Cleanse Kit: Get rid of heavy metals and all the toxins with a 14-days complete body cleanse.
Kidney Cleanse Complete Package: The kidney cleanse package helps to maintain the optimum kidney function and decrease fluid retention.
Liver Cleanse Package: The liver cleanse package helps to remove toxins from liver and through gallbladder and improve food digestion.
Liver Decongestant Tea with Liver Flush: The Ginger, Mugwort, Milk Thistle Seed and Dandelion Root in Decongestant tea help to cleanse all the organs including liver and get rid of accumulation of free radicals
Olive Leaf (Olea europaea) Liquid Extract: Olive Leaf is one of the most effective herbals for cleansing body and expelling free radicals.